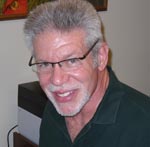 Phil Garfinkel
Owner, Founder and President.
With over 21 years in the janitorial industry, Phil's knowledge and people skills make him a pleasure to work with. His understanding and passion for his service business is apparent when you meet him. In addition to sales and customer service, Phil personally oversees the Floor Division of the company. He meets with the customers, makes recommendations, provides the proposal and schedules the work. He is a very hands on business owner.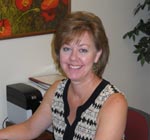 Linda Forry
General Manager
Linda has been with Personalized Commercial Cleaning since 2002. Her role with the company has evolved over the years. Starting as a part-time bookkeeper, Linda has grown into the General Manager position she fills today. She is a problem solver, developing better ways to service our customers, supporting and directing the Field Division and developing programs to better equip our staff. She is a people person who offers support to our customers' and her co-workers as well.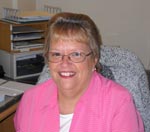 Dianna Hendrick
Accounting Administrator
Dianna comes to PCC from the banking world with a strong aptitude for finances. She oversees our accounts payable, accounts receivable, payroll and much, much more. Not only is she a bookkeeping whiz, she is the sweet voice that answers our phones from 10:00 am - 2:00 pm. Though a part-time employee, she is available to answer any financial questions our customers may have regarding their account on a daily basis. No phone tag, just answers.